Well, we are halfway through our semester — finally! And while the end may seem like forever away, here is something that just might perk you up a bit: there are lots of great releases (both for books and movies) this coming month! Here is just a sampling of what you can look forward to in March:
Words: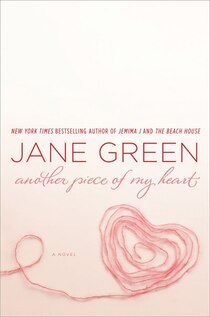 March 13 — Another Piece of My Heart by Jane Green
After waiting for what seems like a lifetime to find the perfect man, Andi has finally found him — but there's a catch: he's divorced and has two daughters, Emily and Sophia. Andi tries desperately to bond with his children, but Emily doesn't want to have anything to do with the woman who is stealing her father's affections. This beautiful story touches upon the very heart of what it means to be a mother, a lover and a friend. While you may not be a wife or even a mother, this novel is an asset for every female's book collection.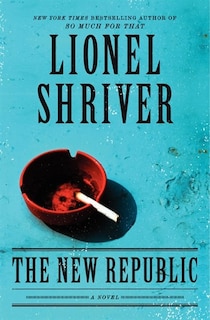 March 27 — The New Republic by Lionel Shriver
Like many people, Edgar Kellogg lacked popularity but wanted it most. Now, as a successful lawyer living in New York City, Edgar is ready leave his stable career forever and live out the remainder of his days as a journalist. Then he's offered the job of a lifetime: to replace a missing journalist in Portugal, where terrorism is on the rise… A fantastic new story from acclaimed author Lionel Shriver, we can't wait to delve into her mysterious world where everything is not what it appears to be.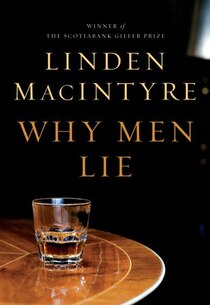 March 27 — Why Men Lie by Linden MacIntyre
Just the title alone will have women flocking to the bookstores, prepared to learn the great secrets of men (as I'm sure we will). Effie MacAskill Gillis is an expert on all aspects of men, particularly why they lie: they do it for sex, love and reassurance. But now, she no longer needs a man in her life and she is quite content with her situation. That is, until an old friend walks into her life and the tables get turned. Because Effie realizes that one lie can have damaging consequences.
Flicks:
March 2 — Dr. Seuss' The Lorax
Everyone loves Dr. Seuss, and this movie will not be a disappointment thanks to the vocal talents of Zac Efron and Taylor Swift. Like most adolescent boys, Ted is just trying to win the heart of the girl of his dreams, Audrey. But what she wants most in the world is to see a real life tree. And so, with that goal in mind, Ted journeys far to visit the Lorax, a difficult — but lovable — creature who, above all else, is trying to protect his wildlife. For tree-huggers and animation fans alike, this new Seuss film is sure to be a hit.
March 16 — Being Flynn
While Nick Flynn volunteers his time in a homeless shelter, he comes across the last person he'd expect to see: his estranged father. With trouble arising in his own life, Nick struggles with reaching out to his father when he just may need him the most. Paul Dano and Robert De Niro are sure to touch hearts in this beautiful film about bridging the gap between the past and the present.
March 23 — The Hunger Games
In what has got to be the most talked-about film since its inception, The Hunger Games is based on Suzanne Collins' first novel in her captivating series. Set in the future, the Capitol selects one boy and one girl from different districts to compete in a life-or-death game televised for all the people to see. In order to save her sister, Katniss (played by Jennifer Lawrence) takes her place in the Hunger Games. With this series given the same craze as Harry Potter and even Twilight (…), this new movie is a must see.
Related posts:
Category: Cheap Thrills