Sadly, not all of us are Irish. That is just a fact we're going to have to face (myself included). But thankfully, there's a day for us all to get in touch with our inner Irish selves — and I've got Rachel to show me how to celebrate this fantastic day the right way!
If you have got lots going on in your life (tests, assignments, work, etc.), you may not be in the St. Patrick's Day spirit. But make sure you don't miss out on this Irish holiday that encourages — more than any other holiday — to party! And because lots of students love to party, why not take an evening off from the stress of everyday life and indulge yourself in a little Irish fun?
If you are stuck trying to think of how to celebrate on Saturday, you are in luck — The Student's Life is here to help you make the most of this holiday known for its good times!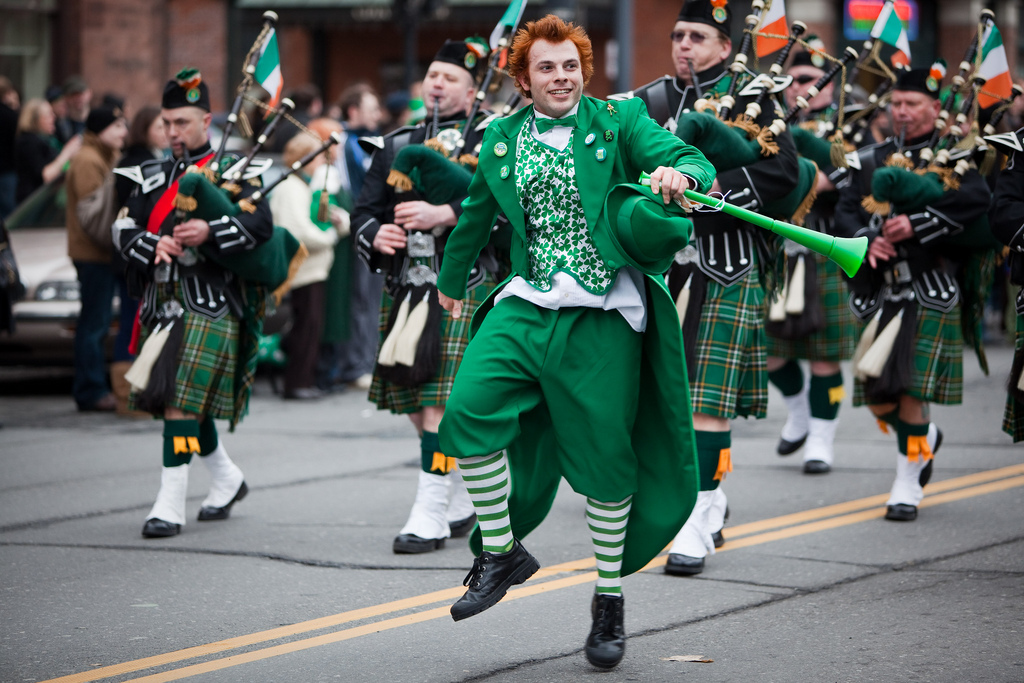 No matter where you live, you have probably grown up with the love of parades imbedded in you. Or if not, try to enjoy a different type of parade you may not have seen before: the St. Patrick's Day parade. This coming Sunday, millions of parades will entertain people all over the world. So why not do the same and
sit back on the street or in the comfort of your own home to watch a St. Patrick's Day parade in Canada? Not all cities have their own parade, but here is a list of some of the cities that celebrate St. Patrick's Day in the streets:
If your city doesn't have its own parade, don't fret. You can watch Dublin's parade live online or you can get the latest info and view the live streaming video of the parade on your phone (there really is an app for everything, isn't there?).
Irish Pubs
More than any other holiday, St. Patrick's Day is the one day in the year when it's socially acceptable to drink to your heart's content in the appropriate attire. But with so many parties to choose from at various pubs, how do you choose the right one?
The first tip in choosing the best venue for your Saturday night party is to narrow down your choices by looking for pubs that will be providing live music, not a DJ. Live music enhances the experience and gives you the chance to immerse yourself in music by artists that you would otherwise not have heard of. Another way to make sure your St. Patrick's Day rivals even those in Ireland is to go to a pub where Celtic dancers will be on stage. But if you want a true Irish night, make sure your pub doesn't include bagpipes — bagpipes are Scottish, not Irish!
Throw Your Own St. Patrick's Day Shindig
Partying at pubs, clubs or bars can be expensive when you add the cover charge, alcohol and fare to and from the venue. So why not celebrate this holiday in the convenience of your home instead?  There are plenty of ways to make your evening exciting while not spending a whole lot of money.
Here is our how-to guide of planning the perfect St. Patrick's Day party:
Music: It's important to only listen to Celtic music at your party — not today's top 40! There are plenty of artists to choose from, whether your group prefers punk rock or traditional. Here are some of our suggestions for music that will set your party mood off on the right note:
Punk rock — Brick Top Blaggers, Flogging Molly, Dropkick Murphys, The Pogues and Blood or Whiskey.
Traditional — The Dubliners, Gaelic Storm, The Chieftains and The Irish Rovers.
Food: When serving food, get in the holiday spirit and add some green to the table. Whether that's cupcakes or sugar cookies with green icing or something more traditionally Irish. Alcohol is also a fairly important part for a St. Patrick's Day party, but don't feel like you only have to stick to beer (even if it's green beer)! There are plenty of awesome green coloured drinks to delight in — both alcoholic and non-alcoholic (because you don't need alcohol to have a good time).
Clothes: St. Patrick's Day is the perfect day for everyone under the sun to dress up in outrageously bright green clothing and accessories, whether you are a girl or guy. When you invite your friends to your party, make sure that wearing green is a must — trust me, if you dress down you will stick out like a sore thumb! Throw on those old cliché shirts like "Kiss me, I'm Irish" or "Irish I was drunk" to add to to your ensemble — we can't guarantee you a kiss or more drinks, but we do guarantee you a fun time.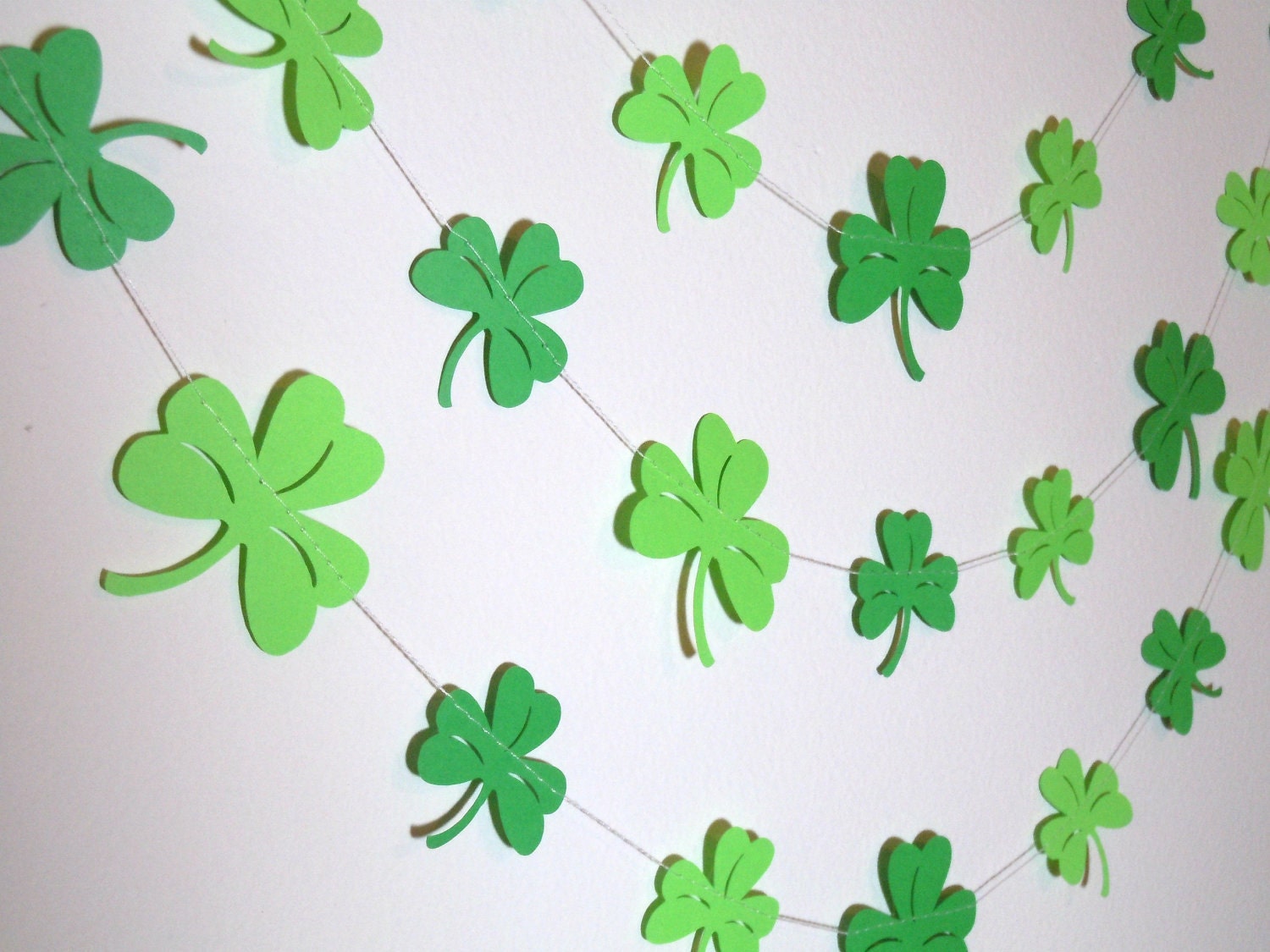 Decorations: No matter how old you are, parties are infinitely better with decorations. Especially for a party like St. Patrick's Day. Get your room/house into the spirit by covering your food table with a green tablecloth and hang green shamrocks made from construction paper along the walls or doorways. So simple yet so festive at the same time!
So whether you are Irish by blood (like Rachel) or a wanna-be Irish (like me), we hope you have fun on St. Patrick's Day no matter where you go, what you do or who you spend it with! 
Related posts:
Category: Cheap Thrills