An in-depth look into some of the more unheard of activities around the globe
Summer is getting into full swing and most undergraduate students are either working or in summer classes.
For the students that are stuck in the purgatory of no job and no school, summer is the perfect time to reward yourself with some sort of vacation. Travelling allows students to enjoy our fabulous planet, and take a break from work or school or life. But, when travelling many people seem to fall into the basic tourist pattern: sightseeing tours, daytrips outside of the town / city, and visiting the museums, art galleries, and churches. While this is a great way to get a taste of a city it does not allow a person to fully immerse themselves in another culture and get the full enjoyment out of travelling. A person should get out and try new things that they would never be able to experience at home. Travelling is about new experiences, new memories, and having a great time outside of your own country. One of the best ways to get the maximum enjoyment out of your travels is to get out, meet some new people, and participate in some of the local (and more unheard of) sports.
Many countries around the world have unique, strange, and downright bizarre activities that most North American students have never heard of that would definitely make for excellent memories. Over the next few weeks I will be discussing interesting, and uncommon, sports that can be found in different countries across the globe.

Shin-kicking, Cotswold, England—We have all smacked our shin on a piece of furniture every now and then and know all too well the pain of that mistake. This sport takes that feeling and puts your pain tolerance to the test when you are up against somebody trying to re-create that feeling a hundred times over.
Bathtub racing, Nanaimo, Canada—One of the most fun places to play when we were little is now re-engineered by common people to propel themselves across the Strait of Georgia.
Beer Pong, Las Vegas, United States—The most popular game among the vast majority of undergraduate students actually has a tournament set up in the heart of Sin City.
Chess Boxing, Germany—Players alternate between rounds of chess and boxing. One moment you will be using your head, the next you will be seeing stars.
Bossaball, Spain—Ever wonder what it would be like to play volleyball on a trampoline? Well wonder no more, someone in Spain turned it into an actual game; now played in several countries all over the world.
Hornussen, Switzerland—Combine a whip, golf, baseball, and giant cards, and you might have something like this incredibly creative game.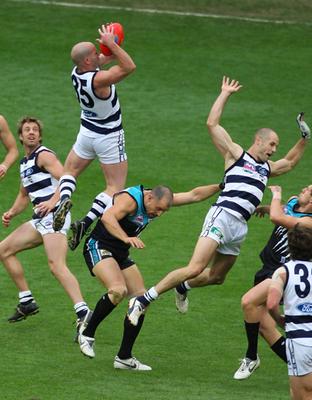 Aussie Rules Football, Australia—Admit it we have all heard of this game, but none of us have any clue how to play. I will give easy and clear instructing for you to understand this game that combines rugby, soccer, and American football.
Tough Mudder, Worldwide—Their slogan says it all "Probably the toughest event on the planet." This event is basically a giant obstacle course. But, don't get too cocky the series of obstacles were created by British Special Forces. With obstacles like "electro-shock therapy" this event will push your body to the extreme.
Hurling, Ireland—A game that has evolved and been played over 3,000 years. It is an ancient Gaelic sport that is like grass hockey and soccer.
Cheese Rolling, England—The most unusual is saved for last. Not much talent is needed for this game. Simply throw yourself off a hill and try to beat the wheel of cheese to the bottom.

Well as you can see the world is full of "sports" that are certainly a little more creative than many of our typical staples. Wherever you are travelling there is an extraordinary sport to participate in on our crazy planet that will make for some fabulous memories and great stories when you return home.
Check back next week to find out more about Shin-kicking!
Related posts:
Category: Sports Central